Our League Active Prize Winners - Oldham St Annes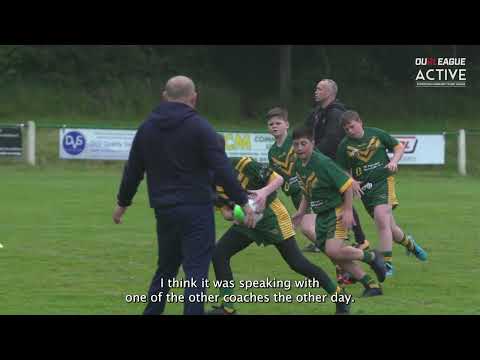 As part of the 2022 Our League Active monthly prize draws, Oldham St Annes won a dedicated training session for one of their sides with a professional coach. Andrew Henderson went down to train one of their youth sides and the Our League cameras were on hand to capture the action!
Membership benefits, Rewards4 and monthly prize draw winner details can all be found below...
Playing Insurance
Personal Accident and Public Health Insurance
Prize Draws
Exclusive Monthly Prize draws for individual players and Community Clubs
Our League Benefits
Access to Our League's benefits including Live Streaming, match centre, predictor and much more
Ticket Discounts
Discount offers on both the Betfred Challenge Cup and Betfred Super League Grand Final
Rewards Scheme
Earn and save more Rewards4 Points by interacting with the Our League app and by representing your Community Club
Player Dashboard
Personalised to you and allows you to track your appearances, tries and goals for your Community Club
Merchandise Offers
Exclusive offers on Oxen Merchandise
Player Learning
Access to Digital Player Learning resources
Get the latest information
Tell us who wins across the Betfred Super League
Represent your Community Club
Slot the conversion
Tell us who stood out in televised fixtures
Try time!
Give us your Rugby League opinions
Our League Active Prize Winners
OUR LEAGUE ACTIVE MONTHLY PRIZE DRAWS
OUR LEAGUE ACTIVE MONTHLY PRIZE DRAWS